some pics i stole from cyclofiend from the super recent NAHBS.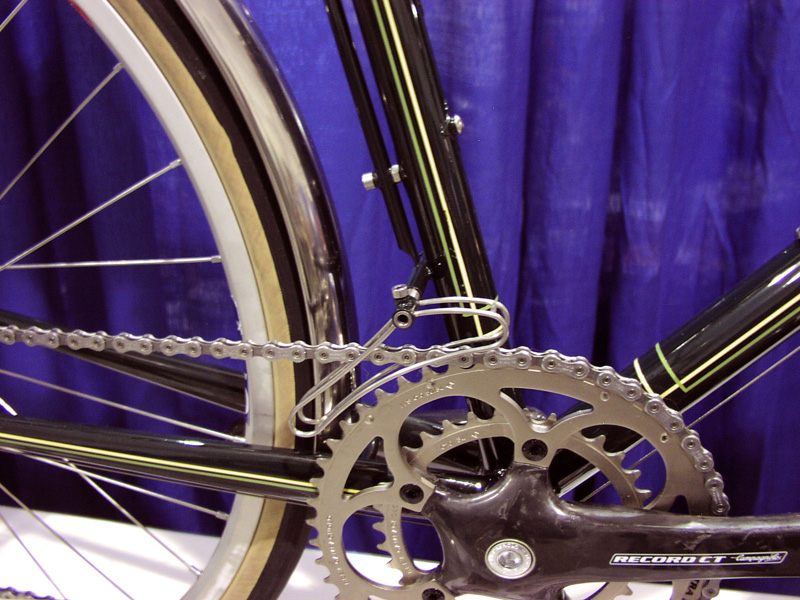 the super hot return of the handmade rod operated ft mech. oh i want one.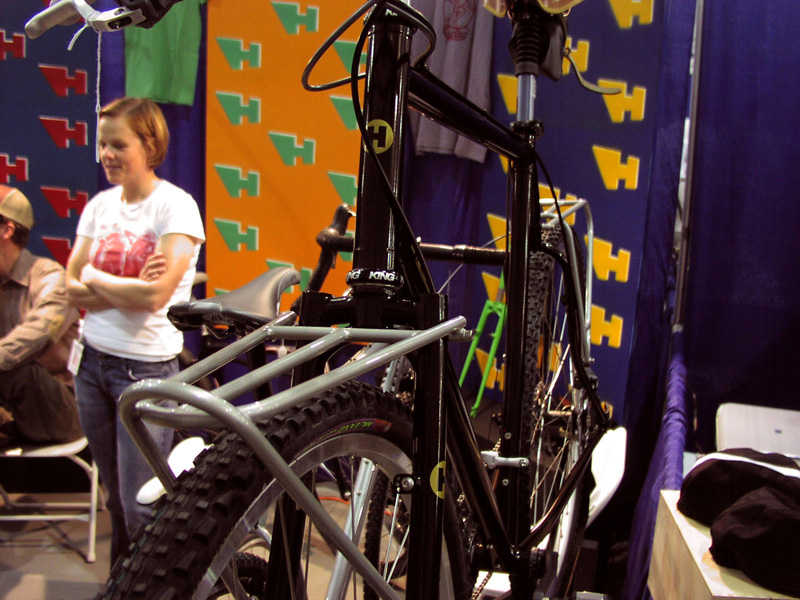 undesided about this front rack. i think i like it, but i think i would like it more if the tubes were a bit more svelt.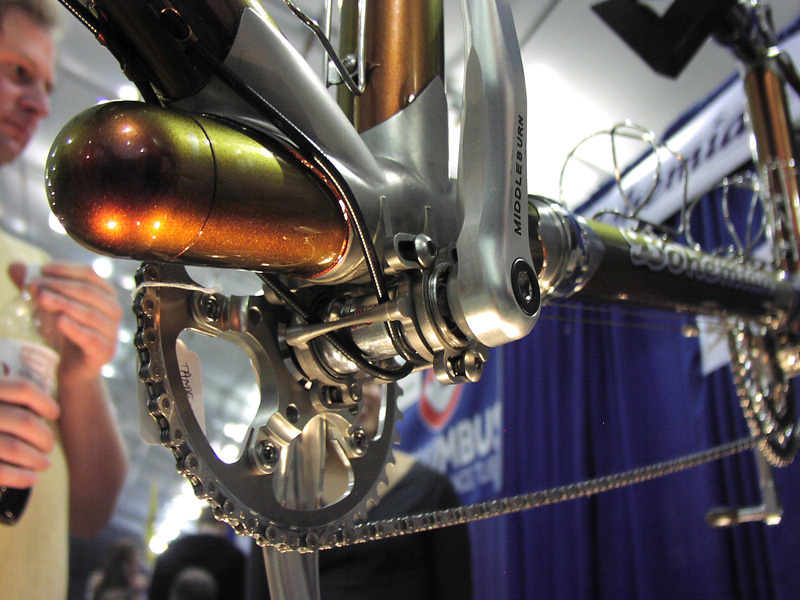 i'm not too sure about this BB situation. part of me says yes, part of me says that bullet thing isnt happening.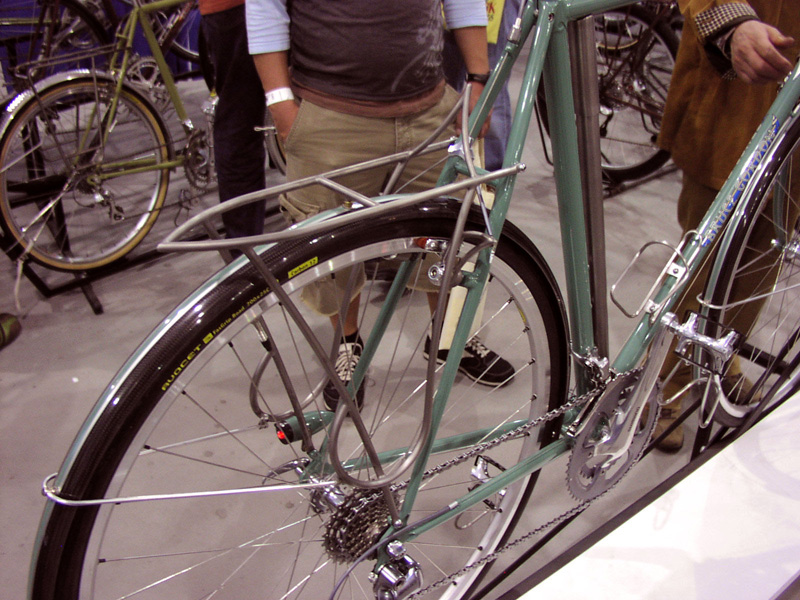 bruce gordon ti rear rack. likes it.